The Fullness.
February 25, 2010
"For in Christ lives all the fullness of the Diety, and you have been given fullness in Christ." Colossians 2:9 10

Well then why don't I feel this fullness??

I know it's here
But where?
Why don't I have a relationship with You?

I know why.
Because I...
Because I just...
Am so stupid. I try.
But I'm not giving it my full.

I try mentally.
But physically...
I have a problem.

I feel incapable of committing.
Why?
I want You so badly.
So freaking badly.

Every night
I pray for more
of You.

I have wished so hard,
My dreams even wish.

I have even considered taking
my life
just so I can be with You.

It seems like the only way.

Please.
I beg of you, night after night
But where are you?

I feel as though my prayers are e-mails,
sent months ago and still
waiting on a response.
I have no idea if you've gotten them.
I don't have a text-relationship
with you,
one where I feel like I'm physically having a conversation with you
I just feel like I'm leaving you a voice-mail, or writing you a letter
Unsure if you've received it
or if you've answered it.

All I have is myself to make that
call.

So self-
Figure out your problem.
Please.
And then you can feel the fullness.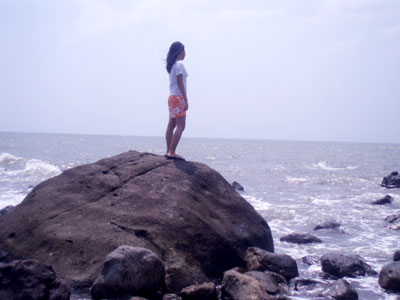 © Grace L., Bacolod City, Philippines