Birthing Truth
February 25, 2010
Ever-present in those emerald orbs,
intra-cranial dances and dramas
waltz minutely onto center-stage
(between two gaping peepholes)
until Time's offspring
and the Universe's offerings
come to light in full swing.

A pivotal thought peaks,
and a certain light flickers.
Two glass bulbs are illuminated
for a single instant.

The stage goes dark.
Her secret is safe.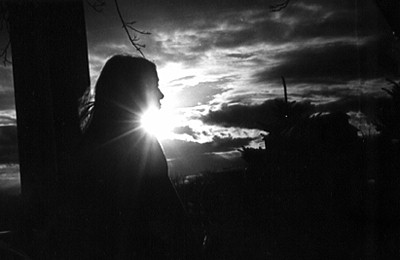 © Elizabeth G., Marblehead, MA