Miss You
February 24, 2010
To think of you is hard.
To think that i'll never see you is even harder.
To wish to go back and fix it all is painful.
To know you where the only one that has ever understanded me is killer.
But nothing can compare to the pain of missing you and knowing i never told you "I Love You."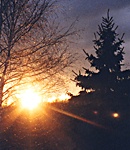 © Christy S., Germantown, NY