Ephemeral, Eternal
MAG
February 22, 2010
In the blink of an eye the world
has turned.
An abandoned child has wished upon
a star, a cat has yawned and arched
its back
reaching infinitely forward
with surgically declawed paws.
A cactus has pricked itself and let out a cry, in this city
one hundred men have died, ninety-six infants
have reared into fluorescent light.
A fish has flopped ashore, a criminal has clipped
his toenails.
A teacher's dropped her chalk, a groom has torn
his coattails. A glass of water
on the vast terrain of kitchen counter has heard
the clock's ticking in sound waves that bounce
between tiled floor and papered wall, asking
an existential question. Lips still warm
a girl has already feared falling out of love.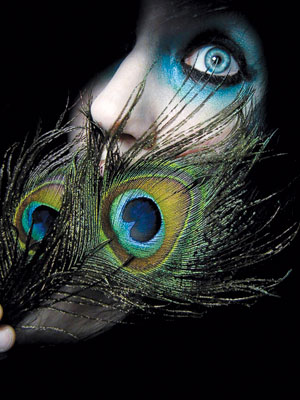 © Davina G., Abilene, TX