Sheep Need a Shepherd
February 7, 2010
The sheep were content
They roamed freely by day and slept in warm beds at night. Farmer John established no rules and the sheep were grateful for his generosity and respect. They enjoyed Mary's delicious cooking and were especially proud that they were included at the dinner table every night. Mountains of praise were thrust upon Mary's culinary adroitness and she responded in kind by tucking them all into bed, every single night.

The sheep were content
There was an eight o'clock curfew and the sheep sometimes slept with their hunger unsatisfied, but their tremendous love for generous Farmer John trumped their insignificant inconveniences. They were given a large tract of land in which to live. It provided both warm sunlight and cool shade. They alternated between sun-bathing their exquisite coats and resting under the refreshing vegetation as they roamed the lush pasture.

The sheep were content
They had been stripped of their coats thus left completely nude, but the sheep were glad to be rid of the itchy nuisance; Farmer John told them they looked more distinguished now, anyway. They admired each other and thanked Farmer John profusely for bestowing them with such beauty.

The sheep were content
While it was true that they were now all packed in some sort of truck speeding off wildly to an unknown destination, they were nonetheless excited for the adventure. While initially skeptical, the sheep were now unanimously thankful for this completely free extended vacation. They decided to send Farmer John and his gorgeous wife Mary a postcard.

The sheep were content
The ominous mechanical rumble was indeed alarming, but fear was soon replaced by self congratulation and pride as the sheep strutted their distinguished, hairless bodies down the runway. Love for the selfless Farmer John overflowed from the sheep who promised to never forget his indiscriminate benevolence.

The sheep were content.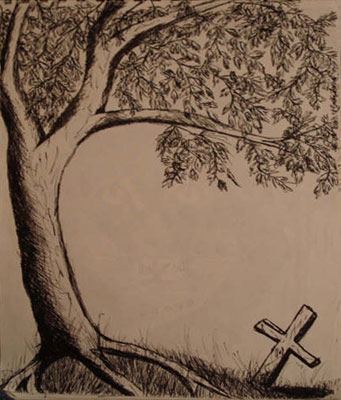 © Courtney K., Bethel Park, PA