The best feeling in the world
January 30, 2010
My heart is racing.
I feel limp and out of control.
My head is aching.
I have goose bumps, this never gets old.
My mouth is moving but my words only fumble
I heard your voice barely in your mumble.
My brain says leave
I know my heart says stay.
My legs agree.
I'm not even sure
why you're here next to me.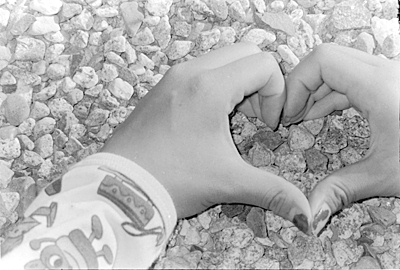 © Caitlin T., Marblehead, MA