The Real Definiton of me
January 28, 2010
I have always looked upto those who are content with life,
How do they do it with wether its hard and they put up a strife.
But when all I look upto is the wide open world...
I look up and wonder, Why is it so open...
Do I really wear my heart on my sleeve?
I have always wondered why the grass is green,
Why the sea and the sky is blue or why blood is red?
But when all i wonder is when the happiness will arrive,
I look up into the world and see a big gray cloud.
I look up and wonder, Why is it so gray?
Do I really cause all the colors to fade?
I have always found a way to look inside af others for the good,
How do they keep a mad face where their heart is soft to me.
But when I look inside myself I can see the TRUE definition of me
I look inside and see not pain, but happiness hiding in fear.
Do I really fake that life sucks just for safety and security?
The real definition of me comes out when I talk,
In the poems I write and the songs I sing.
It comes out with people I am with.
But when I choose to look up and not believe, I have to wonder,

Do I want the help I know I need.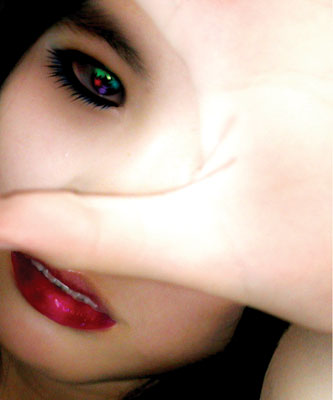 © Victoria W., Arcadia, CA