Mood Swing
January 27, 2010
When I saw the Math Team results today
I was disappointed beyond belief
There was my name
At the middle of the list
Knocked off its righteous space at the 3rd spot
And now down
at
at
at
at
at
at
at
at
at
the 10th.
I could feel the disappointment running in my veins
The day I left school that day
My heart heavy, I went to
tennis
S l o w i n g
in
depression
My friends asked me:
What's wrong?
I didn't say
But they knew
And we began to play
The match's pace began to form
in this head
That once sowed doubt
and for that moment
I forgot my pain
And I was happy
The sound of the ball
on clay
My feet
pacing down
The white lines
And
I guess
This beats
Staying Ssd.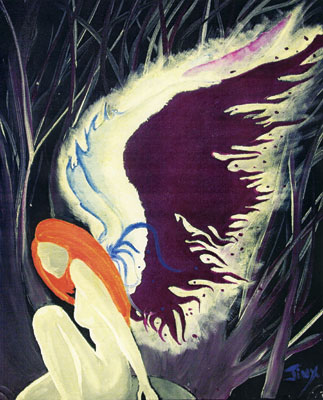 © Megan B., Youngstown, OH