MOVING ON!
January 22, 2010
It's HARD to have a broken heart
A tearful cry and a lonely spirit
These feelings are overwhelming
Their PHONINESS offends me
Their IGNORANCE annoys me
Ima let them do them while I DO ME!
Cause at the end of the day….
All I have is… ME!
What more can I do?
Other then to convince myself
I'm the BEST at what I do!
FORGET IT! IM LEAVIN!
Cause all this CRAZINESS
I CANT DEAL WITH!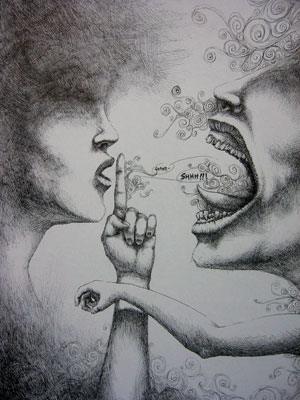 © Andrew M., Apple Valley, MN