I'm a little girl again,
January 11, 2010
I sit here, day after dreary day,
thinking of how to start my next piece of worthless crap.
Should i be dramatic ?
Or maybe, i should be romantic.
What do you think ?
I think i need to go get my Xplosive Pizza Goldfish Crackers, maybe blast some tunes, text a couple people.
"Goldfishy's are weird."
"No, they're yummy!"
"Haha, and they're in my tummy. Mmmm, yummy!"

Suddenly, it comes to me.
Today, for once, I'm gonna be a five year old girl again.
I'm gonna pretend I'm the little girl with no two front teeth, that doesn't mind coloring outside of the lines, I no longer have a care in the world, besides when my mom will get me my crayons and when i will get more shaving cream to play with.
Hello, old friend.
I've missed you dearly.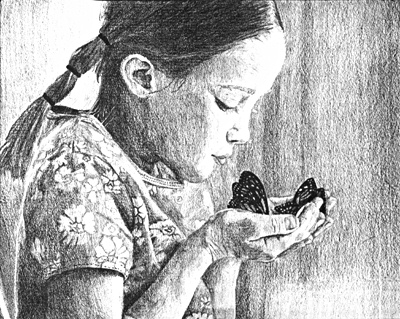 © Alina L., Holland Patent, NY