My One and True Love
January 8, 2010
You are
The lint in my pockets
The buttons on my phone
The suds in my tub
You made my heart grow.

You are
The light of my life
The weirdo in my world
The friend in our friendship
The beat of my heart is steady.

You are
The candy in my pinata
The candles on my cake
The stars in the sky
As my heart beats faster.

You are
The fluff in my pillow
The creep in my movie
the flame in my fire
My heart beat hastens.

You are
The curls in my hair
The warmth in my blankets
The lyrics to my love song
Now my heart is racing.

As you can see
I love you very much
I may even love you too much
For such loves takes great power
So now i have died for you
My one and true love.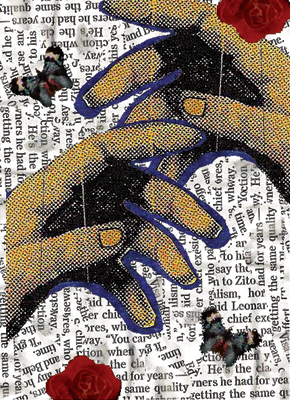 © Christine S., Arlington, VA