In the Eyes of A Little Girl
January 11, 2010
Mermaids are real.
They glide through the ocean whispering silly messages to families of fish.
Their aquamarine tails and flowing red hair make them the most beautiful creatures of the sea.

Santa Clause comes every Christmas Eve with his reindeer.
His red suite surrounding his plump figure as he always manages to deliver presents on time.

The world is a fairy tale. Girl's prance around in ball gowns and are in search of their Prince Charming.

Tea Party's cut short as they transform into young women. Their life is no longer a mystical fairy tale, and they no longer see through the eyes of a little girl.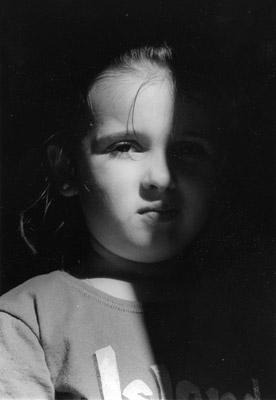 © Allison M., Westport, MA