Unique Dominique
January 6, 2010
Hello I am a pink nailed freak
I would like to think that I am chic
I resemble a fool when it comes to clothes.
I'm weird, I'm cool, and I am loved.

They call me Unique because I really am
I eat peanut butter and jellies with my ham
I rake the leaves in the middle of July
And whenever I hang up the phone, I say, "Hello, goodbye!"

I'm weird I get it
I wear polka dotted pants
I wear stripes with solids
I always go on a rant

My technicolored hair shines in the sun
I jump rope in warm pink bunny pajamas just for fun.
I dip deep fried nuggets in sour cream,
When I see a ladybug I simply scream

So as you can see,
I'm quite unique
My mind is like a butterfly,
It flies so free

You should be like me,
Except more unique!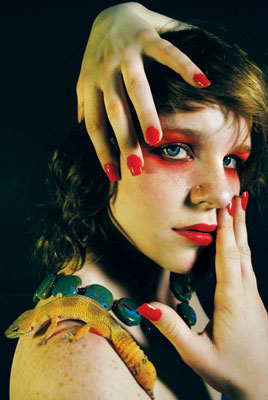 © Narongsukchai T., Sachse, TX