Stupid, Old, Love Songs
January 5, 2010
"Haha" are my only words as I listen to the calm melody,
My friend's hearts sink in their chests as the man sings,
But mine stays in place from never actually listening,
Why do I need to listen? Why do they even matter?
You always hear about the sweet, caring man,
He is so in love that he can hardly bare it,
He states that his chest is about to explode from the love,
Is he serious? And who is this girl that he is so in love with?
What is it with these two? How long have they even known each other?
I laugh again, thinking about how many girls wish that it was about them,
The love songs were everything that I stood against,
I was the independent one among my friends,
At least, I was until I met him,
I couldn't even count how many times I feel on my face around him,
He was sweet, kind, tall, handsome, and my brother's best friend,
He came over everyday, and everyday I embarrassed myself,
He always showed his beautiful smile to me,
There was ice on the walkway outside,
Well, I knew where this was headed,
He and my brother drove up in his car,
I made sure to be extra careful,
He came up next to me and said hello,
I smiled, and that was when it happened,
He fell flat on his butt, and then I did,
He was laughing. "I don't think you realize how clumsy I am around you."
He said, and I could not help but laugh at myself,
So as for those yucky love songs, they aren't half bad.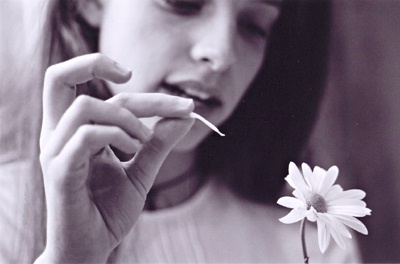 © Emily B., Houston, TX