untitled...unexplained..7 letters
December 28, 2009
Its a feeling I have for you
A GROIN IN MY HEART
its a piece of joy i recieve from you
BUT THERES PAIN IN SOME PARTS
im here for you and im never leaving
I BEEN HERE FROM THE START
the tears roll
DROP
the thunder grawls
BANG
the happinest fades and theres silence
-were not speaking anymore
-were not communicating
-were not on one accord
Its theses seven letters
FIRST:WHY
SECOND:LOVE
As humans in distress we ask "WHY??"
-why this
-why that
-why love
LOVE because of FAITH,FEELINGS,& EMOTIONS
why and how can a four letter word be so complicated is the question longd to be answered by many
but never will be told
I HURT
I PAIN AND I CRY BUT THE LAST THING I WANT IN MY VOCABULARY IS THE WORD GOODBYE!!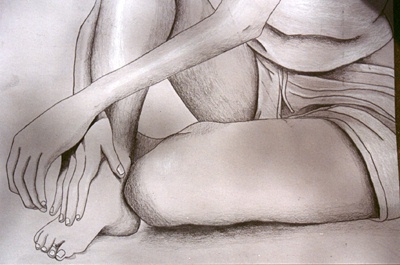 © Rebecca W., Kannapolis, MD