Bare Conversation
December 17, 2009
We mirror serenity.
You are the quiet in the night
That calms and reassures me.
The midnight air swallows
Our awareness of others.
The sun stops moving
And the wind speaks no more.
Our lips touch.
They whisper security and passion.
Your arms snake around
My waist, restricting my
Fears until they disappear.
Our souls become intertwined.
My safe haven,
My home,
My love;
You.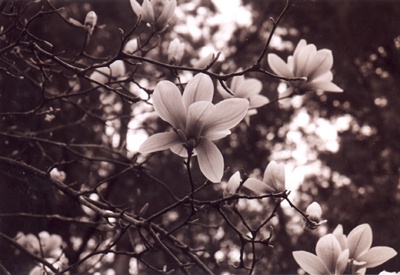 © Lauren T., Hopkinton, MA