Winter Time
December 16, 2009
Graying skies,
fluffy white,
on a snowy winter's day.

White covered roof tops,
grounds, trees,
in a winter wonderland.

Christmas lights,
decked out trees,
Santa on his sleigh,
on an exciting Christmas eve.

Family 'round the table,
scents fill the air,
on a lovely Christmas day.

Teens on the street,
counting as the ball drops,
welcoming the new year.

Children throwing snowballs,
sledding down the hills,
enjoying winter break.

Sun shining thru,
flowers waking from their nap,
on this once a winter's day.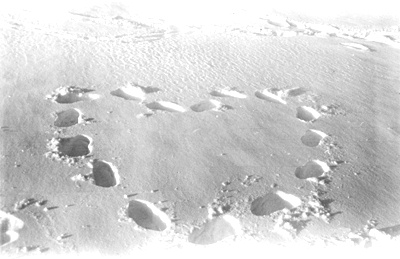 © Kim B., Marblehead, MA