Teenage Night Out
December 17, 2009
Boom, boom.
The music beats inside my chest,
Like a second heart.
The tones filling my ears
With sweet bliss.
This is one night i know I'll miss.

To the rythem, my hips sway.
I'm loose and alive.
I see you there
Not standing far away.
Into this magic I wish to dive.

Teenagers crowded together
Like ants in a hole.
We make the heat rise
Till the room's taken its toll.

Lights dance on my skin
As i lose myself to this feeling.
Suddenly you're with me
And I'm reeling.

You stand just behind,
Your arms around me.
We move our bodies as one
For everyone to see.

Desire makes my skin burn,
With the heat os summer days.
My body tingles and sweat runs down my arms.
Humid rythems beat against my face
Till there is nothing left but my want for you.

Now the song has ended
And we slowly drift apart.
But i know we'll meet again
With no doubt in my heart.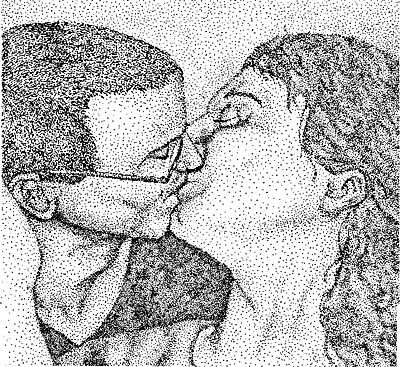 © Amanda H., Rogers, MN