Poem to Her
December 8, 2009
I told you not to talk to him. You did it anyways. I thought you were my friend. What happened to those days?

I've given you so many chances to prove that you're a good friend. Now I see it was just wasted time that I didn't need to spend.

You say that he's so amazing and so sweet. And that he tells you things that sweep you off your feet.

Just remember girly, he told me those things first. You're getting sloppy seconds isn't that the worst?

You just want the attention that he gave me. You'll never get it. HA! Doesn't that fill you with glee?!

Don't say that this is the first time that you've done this. I can recall four times and even one kiss.

So you can have this guy. I hope you have fun, because nothing can make up for all the things that you've done.

And in these last few sentences I end our friend ship just like that. I hope every thing you did was worth it, because you're never coming back.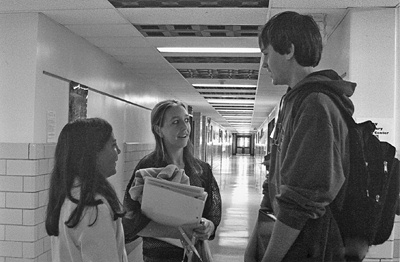 © Kathryn K., Pompton Plains, NJ