Needlework
December 2, 2009
There is a loose thread fly-away,
On a tiny needle,
On the sharpest needle in the whole cursed world.
That gossamer thread,
The painstaking stitches,
From the sharpest needle piercing my heart.
With welled-up balloons -
Drops of blood -
Bulging slowly out, and dying red my thread.
But most days,
The thread is merely that-
A frayed piece of yarn,
Tugging where it's woven deep
Into the marrow of my bones.
At night, the blanket of darkness smothers me,
Over my mouth,
My thoughts;
I cannot breathe.
I rage and thrash, but cannot move,
And I am completely,
Utterly,
Alone.
As a nightmare awake stitches away;
My blanket of Doom.
Despair.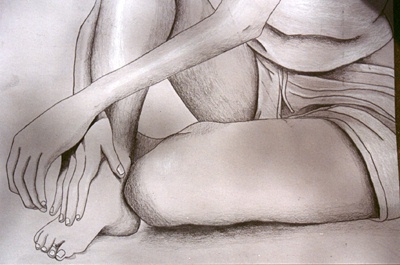 © Rebecca W., Kannapolis, MD