Black
November 19, 2009
I sit and ponder my dark life.

A sadistic world of death and strife.

Reserved for Goths and funeral pyres,

I feel a tad like I'm on fire.

But then I can come back to sense,

And realized that it makes no sense.

To want to be a color of blood,

And go back to my darkening flood.

Oh I wish I could be blue,

Such a wonderful bright cold hue,

But I am stuck as I am,

I would be nothing but sad.


Then white comes down my darkened aisle,

And lights me with one small smile.

I shudder and shake,

This is my big break.

We mix and became gray,

And although we lack of qualities,

We still feel better as being bland.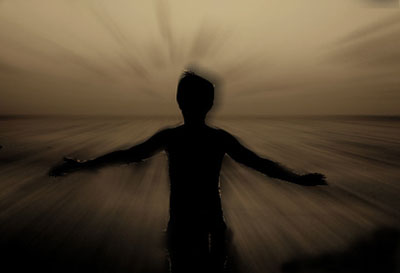 © Brian M., Fishers, IN