in your arms
November 13, 2009
Laying here in your arms,
My world stops,
time stops.
this one minute seems like a lifetime.
It hurts to no that I cant stay in your arms forever.
It's driving my insane to be away from you right now.
I sit and cry in my room all alone,
Crying my eyes out.
Wishing I was there.
I hate this!
I just want to be in your arms,
For the rest of my life.
It's the one place I feel safe and welcome.
Please come back to me.
Never leave me again. I'll just die
I love you forever.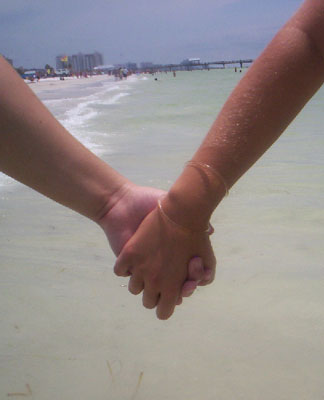 © Belinda H., Palm Harbor, FL