Unanounced
November 8, 2009
Sometimes I hear the whispers.
The faint beating that calls onto me.
Do they call you?
I want to show you something differant dear.
But I can't.

I can only share what they tell me,
I can only hear what they say,
Frightening how they control me.
The good, the fruitful way.

I cant hear you anymore dear.
I beckon another life.
I feel that I can face you.
The evil that strives.

Not in me lovely not anymore.
you can no longer strike me,
stop
just stop before I strike you harder
harder than you hit me

I smile Because finally I can hurt you
I laugh because its funny how you think i care
I frown because I have no heart now.

you did this to me.
you will pay.
strike
hit
plea
bleed.

there is no more chances now
its over.

And I'M BETTER FOR IT.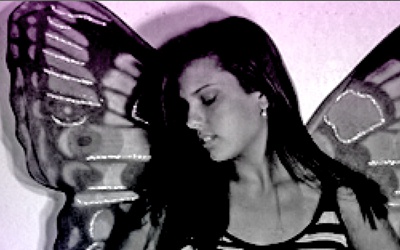 © Kathleen M., Rowlett, TX