The Sweet cure
November 7, 2009
Lovely Glass Roses all around me.
There is a blur In my vision
It's hard to see
The petel soft existense overpowering the cold exterior
It's there, solid, and unborn
As real as my feelings,
safe in the distance

Water
Pure, white, crisp and wonderful
calm, real, and right.
A silent Killer, A breath in the night
inner darkeness covered in light
It's hard to see.
hard to feel
Soak In the wet, drown In the sweet water

Float
Float
sweet sorrow awake.
Drown It away,
The Rose's can touch you no more darling.

Embrace your soul
confide in me
True and good...
but fading gracefully
become it
become it
Take your heart
Tell me who you are
become me
we are one


goodbye....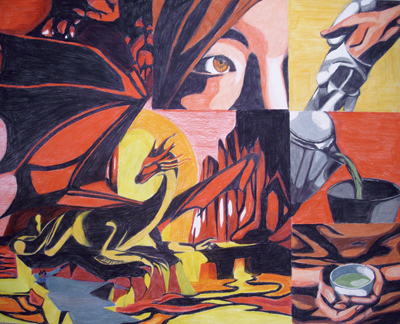 © Weike W., Rochester Hills, MI