Dear Misery
October 24, 2009
Dear misery,
I think its time to say goodbye.
Because of you, all I do is cry.
I never seem to have a clue as to why.
I want to escape.
You've got the lock, but I've got the key.
And now I'm going to be who I want to be.
You won't be in my way anymore.
So long, good bye, and now you're out the door.

You're not holding me back anymore.
I'm not going to cry on my bedroom floor.
Now I have good memories to store.
Leaving you is the first one.
Now my smile will be as bright as the sun.
And I will be able to have fun.
So yes, good riddance, we're done.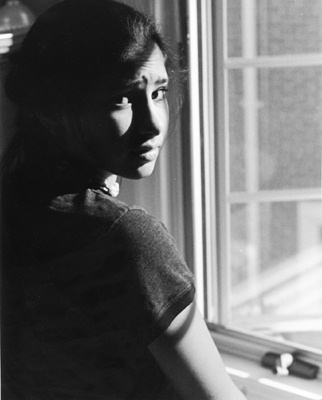 © Jennifer H., Bethesda, MD