Experiencing Nature
October 19, 2009
Lying on the frog-green field
covered with poppy-red
and midnight-blue flashing spots.

Letting the blades of grass prick my bare arms.

Listening to the soft noise of the wind
rustling in the paprika-green of the leafs.

Laughing at the two wood-brown birds
chasing each other in the ocean-blue sky
so very high.

Here I am.

Living.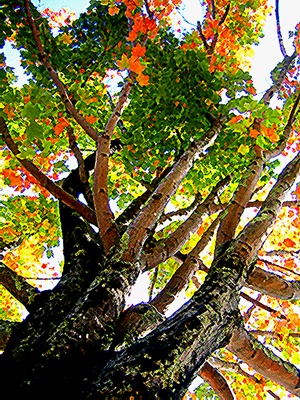 © Kathryn R., Shelby, NC