Underground
October 18, 2009
I am curled up,
Buried deep in the earth.
I am watered,
And heated by
Sunshine
But I cannot
Come out.
I am afraid;
Scared of
Sprouting,
Growing,
Blooming.
I worry
That I will
Come out and
Discover
A lonely place,
An ugly place.
What if I
Open up
And realize
That I am
Grotesque,
Hateful,
Repulsive?
I'd rather doze
Underground,
Safe from unknown
Bitterness…
But I will never know the
Ardour,
Joy,
Marvels of
Life either.
I won't get to
Stretch my eager
Leaves towards
The traveling
Sun,
Or feel a rush of
Wind between my
Petals.
There are things
I have to
Figure out
Before I can
Grow,
So I need more
Time.
Please wait until I'm
Ready
To break through
My warm
Blanket of
Soil.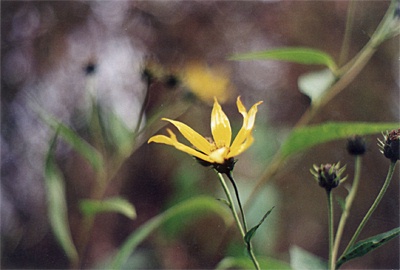 © Scott R., Casco, MI