Can we?
September 27, 2009
I don't know if we're on the same page.
If you feel the way i feel.
I don't know what love is, or if this is infatuation.
There's no way of telling
if this is real.
It's kind of experimentation.
I've been looking.
You've been looking,
for a while.
I'm not even sure if we're worth it.
If these shoes can bear the mile.
Bear the mile.
But i like you.
And i'm letting that guide me.
Since you choose to,
i let you confide in me.
If you want to be here,
that's all right with me.
As long as you promise
not to lie to me.
Not to try and
die for me.
Not to cry for me.
Cry with me, instead.
If it's necessary.
Fly with me.
Be with me.
Start with me.
End with me.
Just BE.
with me.
Can we?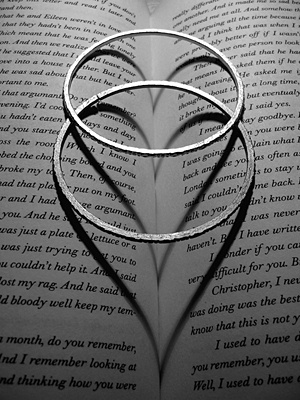 © Julia K., Old Tappan, NJ