He Is...
August 12, 2009
His smile shines brighter than the mid-day sun
His eyes are like black holes,
Never-ending but beautiful.
His personality is unpredictable,
Changing day to day.
His arms are open all the time,
To hug and hold me tight.
He's forever mine,
He's my best friend,
He's the one I need around
He'll always be there for me,
And I'll always be there for him,
We'' cherish all of our moments together,
Until the very end.
He is…
What I never had.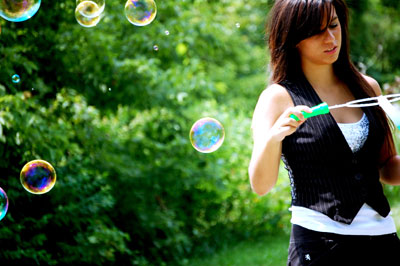 © Brianna C., Lincoln Park, MI