You Sleep Walk Into the Room
MAG
Your whispers radiate off of me
into early morning tea,
making a hybrid with the sun.
Stepping toward you,
I'm wide-eyed as a young child,
holding your waist,
giving you every touch of my
fingertips.
My feeling for you tingles down you
backwards; we know what
the other is thinking.
I pour into your tea cup,
tea leaves reading us our impenetrable love.
Our hands fold into another conversation:
black-jack laughter, a hand of cards,
the recognition of our future.
Window's light runs through your hair,
follows your neck down your arms.
Seeping around the walls, this light
expands the room.
The conversation lies down;
our wooden table holds us.
You finish your tea and gaze out the window;
our garden counts its own flowers.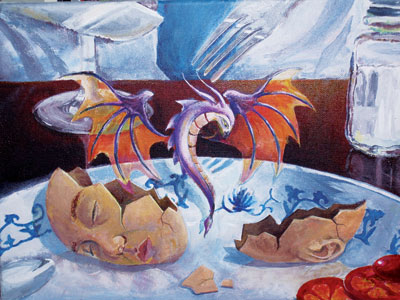 © Yukun Z., Toronto, ON, Canada