The Attics
MAG
In the attics of my life

A man, or perhaps a boy,

Sits day after dulling day.

I bring him food

And I stay to talk to him.

The sustenance I bring

Is lined with lies, coated with sarcasm,

And topped with deceit

But he swallows it all,

And innocently asks for more.

When I am feeling courageous,

I throw a pinch of honesty

His way, hoping for a miracle.

He is so used to the taste

Of my fear and distrust

That he doesn't even notice

The difference.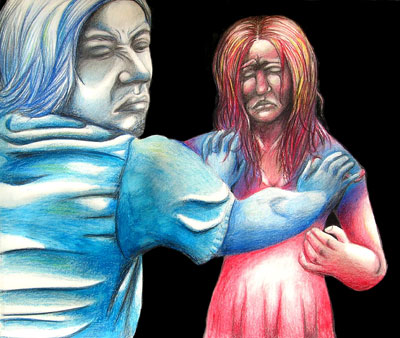 © Jessica P., Bethel Park, PA