Forgive Me
MAG
May 7, 2009
Pick up the phone
Call him
Out of the blue.
Anticipation crawls
Across sweaty palms.

Unbelievable
Hello?
Moments dance
Across
trembling
hands.

I'm sorry
Tears threaten
Weight tied in throat

Anger attacks
How dare she

I messed up
Dam breaks
Locked up passion
Spills from eyes.

Anger melts
To hurt
Understatement.
Button pressed
Her voice vanishes.

Dial-tone greets
Tears.
Mistakes replay
Hope of what could
Have been
Crushed before
Bleeding eyes.

Carefully constructed
Barriers slip
Revealing hidden
Away feelings.
Pick up the phone
Call her back

Hello?
River flowing
Freely down
Cheeks.

I'm sorry.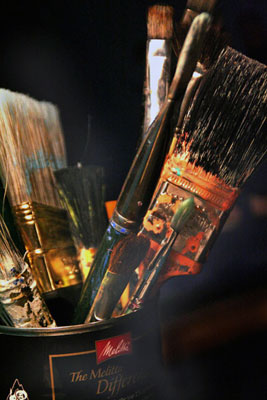 © Marina L., Orlando, FL