Behind the Silver Curtain
March 23, 2017
Dear grandfather,
where have you been?
For many, many years
you have not been seen.
Since your disappearance
I have not recovered
from the pain in my heart
that I have long suffered.
The last time I saw you,
you brought me a gift.
A simple silver curtain
before you went adrift.
I hanged it by my window,
by my comforting bed.
Then so I heard
whispers in my head.
The noises came by my window
while I'm sound asleep.
Even though I'm sleeping,
I could still hear words creep.
The noises.
The horrible noises.
The sobbing, throbbing
and the terrifying voices.
The whispers still going.
I can't go to sleep.
I hear a familiar voice
crying as they weep.
Hours have passed.
I can't take it anymore.
I leave my bed
and stepped on the cold floor.
I go over by my window
and there I could see.
The most unsettling sight:
my grandfather's body.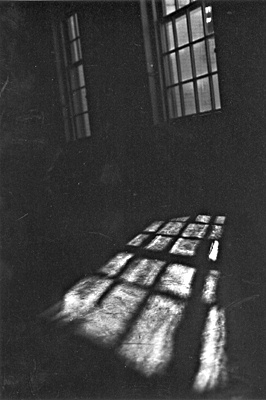 © Mary A., Fullerton, CA