In His Arms
September 17, 2012
In his arms, I can be
who I am, and I am free.
Free to feel. Free to cry.
Free to speak what's on my mind. In his arms, I'm warm and safe
in my shelter, home, and secret place:
my favorite place to waste the hours,
a place where I can be a coward.
Yet still he stay and comforts me.
He holds me and says quietly:
"I love you more than words can say
so please don't keep your thoughts at bay.
I'll kiss your scars and heal your heart
and ensure we never part.
I'm here for you and will always be.
In my arms, you can be free."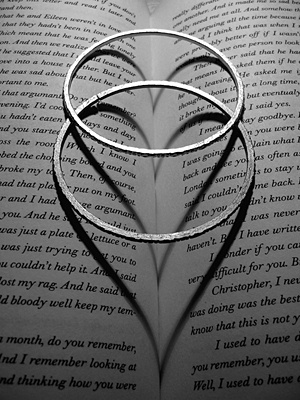 © Julia K., Old Tappan, NJ