Family Book
June 10, 2012
These pages brittle lay
Face open on my desk.
The words have faded grey
From one page to the next.

The paper's soft and thin,
The binding is well worn,
The name of some old kin
Scribbled on pages torn.

This book for every chapter
Keeps note of those lives old;
Their happy-ever-afters
Lie in these pages told.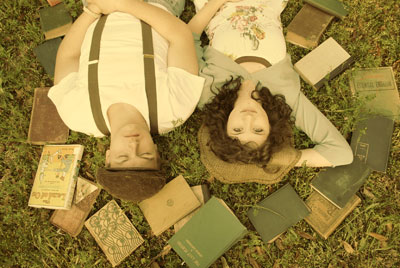 © Gabrielle A., Pensacola, FL