Before I die
April 15, 2012
There are things I must do before I die.
firstly, I should be a lover,
(I'm sure I'll be a good one)
before it's over,
before I'm finally gone.
...and with someone I'll be mourning,
telling him my dreams and hopes.
drinking coffee in the morning,
in a place that we call home.
But it isn't enough
to found love to be happy,
because the world is rough
and unfair.
because I'm not like these ordinary girls.
You know...
I don't care about my hair,
I don't care about my clothes,
I don't care about diamonds and pearls.
For me, everything is violet,
I see everything differently.
Tired of studying and reading,
bored with listening others.
I want to create and definitely,
I'm going to be a poet!..

and if you have a heart,
it will hurt you:
I have never been in love,
I have never written a poem,
Average girl - that's who I am,
and my dreams are all I have.

I'm sorry, you should put up with me...
give me a little time.
I must
discover,
love,
create,
before it's over,
before I'm gone,
before it's too late.

I must do things before I die.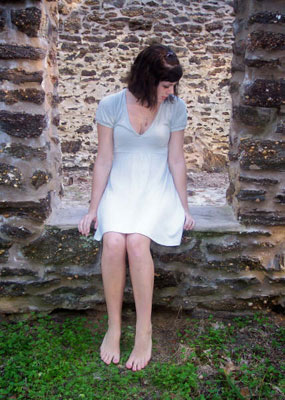 © Katie S., Vineland, NJ