He Said!
January 30, 2011
One word is spoken quick
A shy smile follows it
My feet stop moving
I cease to breathe
The hall is quicksand beneath my feet
Places spin and voices blur
Then my head meets the floor
Black seeps in as I collapse
My friends near me stop and gasp
Whoa girl! Are you alright?
They wait for me, tensions tight.
I grogg'ly say, Yeah I'm fine.
Whatever hon, it's the third time!
Wait, what? I ask.
Your random passing out attacks! C'mon girl are you okay?
Wow...I sigh. He said my name!!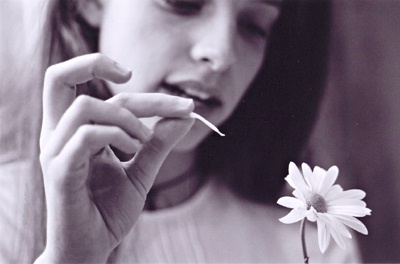 © Emily B., Houston, TX