Farewell
November 1, 2010
Forever in this Dark I'll stay
Knowing my fears won't go away.
I want to be alone and cry;
My soul is black and wants to die.
I've done wrong - more than you know.
I just want you to let me go
And curl up in my little ball
At the foot of my bedroom's wall
And just let me be alone for now.
I know that I will die somehow.
My heart has died so who can say
If this pain of mine will go away
Or if it will fester and burn
Inside my chest; for a knife I yearn
To cut out this dead thing inside
And cast it from me so I can hide
In the inky blackness that is now my call.
Don't try to catch me when I fall.
For it's too late to save one like me
And when you look into my eyes you'll see
Nothing but the depth of my dead eyes
Staring up into the pitch black skies.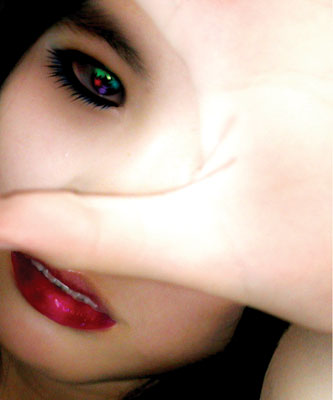 © Victoria W., Arcadia, CA