My best friend
October 30, 2010
My best friends amazing ,
and she says that it's not true.
But yes she is amazing,
and imma tell you who.

Her name is ______ and she is the very best,
she's the one who stands out the most amongst all the rest.
She' there for me whenever I need a helping hand ,
she'll try her best with everything to make me happy again.

There can't be no one out there like her you see,
cause she's the one and only bestest friend, the best is all for me.
There's a sweetness in her heart that makes her special indeed,
she's kind, loving and caring to me , and that is all I need.

I thank her in everyway for all that she has been,
and all those smiles she's givin me and all the ones she seen.
To tell her that I love her just wouldn't be enough,
I wish I could explain to her but that is pretty tough.

I can't explain the way my heart it feels so many things,
but all I can tell her is that the best of me she brings.
You are an awesome person and I hope that you do know ,
that I love you in every way, every way possible !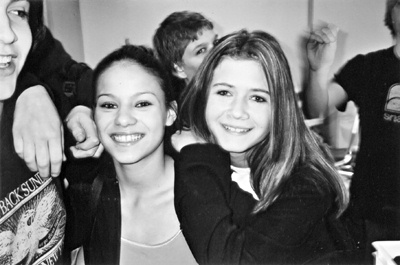 © Gary C., Pequannock, NJ