A Dream From Within
July 12, 2010
Sometime, I'd like to feel your heart,
And hear what's on your mind.
There isn't now a single wish
I have that's not half blind.
I want to know about the world,
But what I know is new.
Unfamiliarity, proves too much for too few.

I have great hope inside my soul,
Great hope for me, for you,
That we can grow with one another,
Exploring things anew.
Lead me to that river, where
Rain falls from heavy skies.
Let's shed our tears together, let's re-open our eyes.

For me for you, the world is new;
A love that blossoms well.
Together is our hiding place,
The two of us may dwell.

A piece of us is future,
A piece of us is past,
The rest is left a legacy,
That none else will surpass.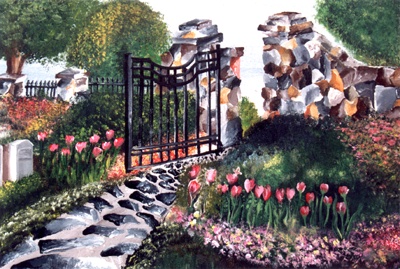 © Anabel T., Kannapolis, NC