proudly
May 7, 2018
    
  When I look in the mirror I love who I see,
I am not a shamed of my perfect flaws and either is she
I'm not worried about my sexuality or what you voice it should be , so what?.  I am human it's what makes me happy, I feel free, no bible, no religion can't tell me who I can't be or brain wash me.
The girl who lives her sexuality proudly is what I want others to remember about me, for a long time I was unhappy because I couldn't stand up for me because of what you say, who are you?, who made you judge me?.
I have equal rights, I have something you can't take from me. You may see sin and fear in the dark but not the true light. But when I look in the mirror I'm proud of who I am. Call me what you will. You don't own me, you never will.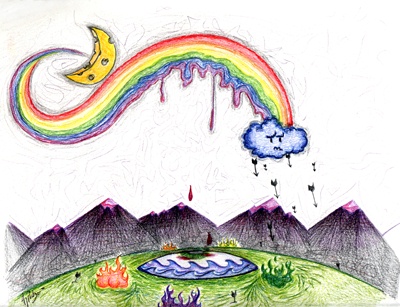 © Alexa P., Ridgeway, PA