The World Makes Mistakes
March 28, 2018
A child wrongly blamed,
of playing a rotten game.
Taken to a tree to rest,
small body held to mothers breast.
They wept and screamed and swung about,
before letting out one last shout.
"Curse this world of my domain,
in the ground I wont remain!"
The breeze stopped.
The silence dropped.
The child was no more.
I sit and read in my swing,
thinking of those gone before.
A mothers loss,
the world is boss.
And fear controls it all.
I flip the page to read on,
finding only that the rest is gone.
The leather book, torn and muddy,
rests in my hands looking ugly.
I try to think of their pain,
but empty thoughts curse my brain,
A child's pleas,
A family's screams.
Those stories lived within our past,
Stories to not be forgotten fast.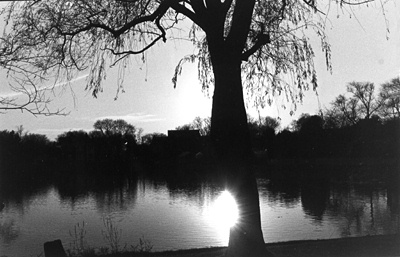 © Chuck K., Marblehead, MA