Happiness At Last
March 30, 2009
Rays of sunshine
blaze through the window panes.
Shining its warmth,
on the small, frail child alone.

Sickness lives through its veins,
eating away the child's strength.
Unfortunatly, the child knew
that sunshine will never invigorate
the young spirit again.

Staring through the panes,
watching nature unveil
made the child sleep
and finally become happy at last.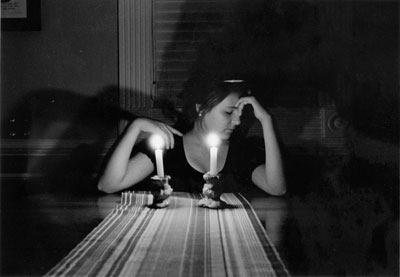 © Eleanor K., Bethesda, MD