How to Fail Senior Year
January 18, 2018
Ingredients:
1 teaspoon of not caring
10 cups of sleeping during class
4 bins of procrastination
5 ounces of fighting with the teacher
6 tablespoons of skipping class
2 cups of failing tests
7 quarts of not opening up a book
Directions:
In a mixing bowl combine the 10 cups of sleeping during class and the 5 ounces of fighting with the teacher
Whisk until mixed thoroughly
In the same bowl add 6 tablespoons of skipping class and 2 cups of failing tests.
The mixture should be blended together
Grab another bowl and gently pour the 7 quarts of not opening a book together with the 1 teaspoon of not caring and 4 bins of procrastination.
Let the mixtures marinade and cool over 179 days.
On the 180 day, pour the two mixtures together
The combo will surely guarantee you don't pass senior year, it is best served with a side of not going to college at the end of your long four years of highschool.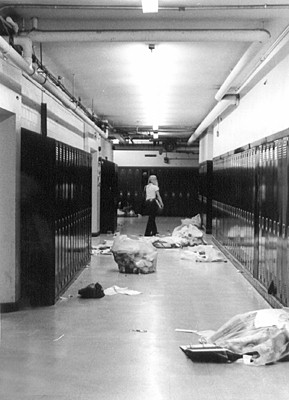 © Halsey S., Marblehead, MA