Drugs are good
November 30, 2017
Drugs are good.
I don't care what people say,
I take them every day.
I took them this morning,
and I took them yesterday.
Drugs are good.
Now, I know what you are thinking,
but it's not what you think
the drugs that I've been taking have been keeping me off the brink
Off the brink of a metaphorical mountain, full of metaphorical snow,
all this snow is covering up everything that I know.
Now, there are two ways off this mountain
one, is off the edge
this way is easy, one step and a jump
but this would drive a wedge
between me and the world
one that would never go away
I would leave this world,
and and it would be the end of my days
The other way off the mountain, is down a steep slippery slope
I can't see it clearly, my eyes are a kaleidoscope.
This path is much harder, and I may slip or even fall,
but if I make it to the bottom, I could reclaim it all.
So, when I say "It all", I mean my life,
Up on the mountain the cold cuts into me like a knife.
If or when I reach the bottom the cold will go away,
even if the occasional cold gust of wind would stay.
After I reach the bottom, I would bathe in the new warmth,
even though I know there is cold in the north
I would be allowed to ignore it and focus on the good
and not have to try and find warmth hiding in a hood
The bottom of the mountain just looks so nice,
how do I get there?
I'd be willing to pay the price
I'd give up all my money even though I don't have much to spare
I'd even be willing to cut off my long luscious hair.
I eventually went and looked around for help,
but not the kind of help you can just find on yelp,
I contacted a psychiatrist, and he decided to diagnose,
he then picked out a number, that is my now drug dose.
Now I'm at the bottom -of the mountain- away from the snow
and now I finally understand and I know,
The feeling of happiness that most people feel
when there not on the mountain, but when they are below.
So yeah I'd say drugs are good, through personal experience
my personal life has led me to believe this
Yes, Drugs are good.
They can stop the waterworks
So yeah, I take drugs…
And trust me. It works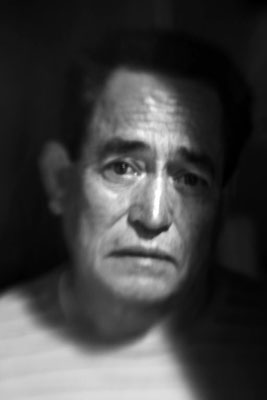 © Adam P., Goleta, CA