Your Hands
October 24, 2017
Your hands.
Wrap perfectly around mine,
shielding me from harm.
The light scratches.
The deep marks.
The dark ink of the tattoos.
All tell their own stories without any words.
Your hands.
Rough but gentle.
Hard but kind.
Always there to pick me up when I'm down.
Your hands.
Hard working.
Determined.
Loving.
Your hands.
Always,
protecting the ones you love,
no matter the expense to you.
Strong.
Safe.
Home.
Your hands.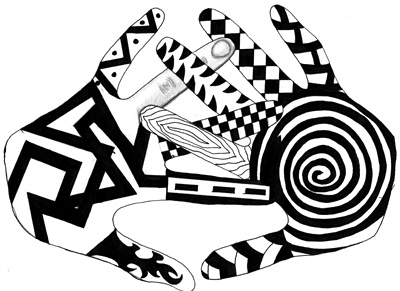 © Sarah F., Naples, FL