Rain
March 28, 2009
Rain

I love you.
It's raining (again).
Do you remember?
No, I don't think you do.
You were laughing
and I passed you
clutching your jacket
the rain surrounded us,
connected us,
did you feel it?
No, I don't think you did.
I ran all the way back because
I wanted you to know,
but you weren't there.
And I was wet,
soaked to the bone.
It was finally over
but I saw you
letting the rain hit your head
like it was the very last time
like it was the first time.
And I finally left.
You were gone and it was
still raining.
Today I saw you walking,
laughing.
Do you recall?
No, I didn't think you would.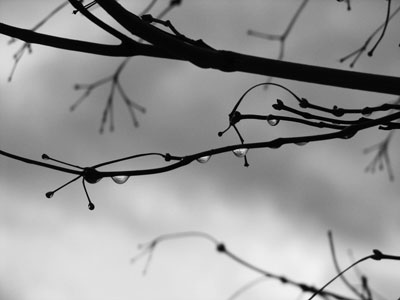 © Carly M., Hopedale, MA