Football
September 27, 2017
The thrill of the sport.
The voice of the crowd.
The power of winning,
represents our town.
                        
The turf comforts our falls;
they are our pillows at night.
Our coaches are the best around.
Our motto is to fight.
                            
Field loaded with hopes,
   leather stuffed with air,
books filled with plays
our locker room is our lair.

The game isn't over,
until it is over.
We don't need luck,
or four leafed clovers.

We love what we do.
Our jerseys never tear,
because we represent Williamsport
and we all are Millionaires!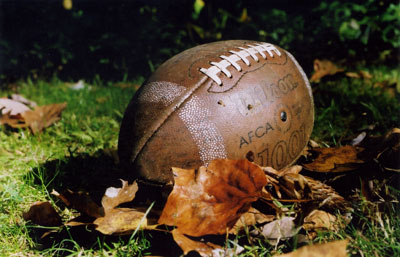 © Michael L., Bethesda, MD