Enclave: Within a City
August 19, 2017
Who knew I could miss
       a siren?
Not on from home, so
generic
pedestrian
unremarkable
that I can't recall its
rhythm or tone, but one sounding
n e e … n o h h … n e e … n o h h … woop, woop.
       an elevator?
Not like in the Empire State Building:
fast
smooth
modern
but manual:
meaning I listen for
a subtle bump heralding the arrival or
I'm on the twelfth (thirteenth) floor of a building with an empty void of seventeen-story shaft before me.
I better enter quickly or it'll start beeping,
not once but beep once every few beep seconds until I beep close the door and whirr, I'm off.
(Informing the whole side of the building, of course.)
       a neighborhood?
one sheltered
unrepresentative-of-the-whole
familiar
enclave in a city home
to so many
to some family
but not to me
although I've
been ten times in my life.
The street corners
street vendors
stores
bus stops
buildings
parks
taxis
and the crosswalk whose white lines are
melted,
running
almost onto the sidewalk
all freeze this place into my head.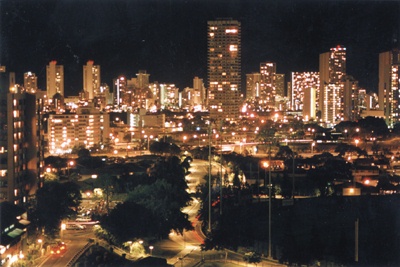 © Chris H., Honoka'a HI