Evening
June 21, 2017
I am the sunset sky,
Blushing pink at your gaze-
I am the gypsy wind
You breathe in a summer haze.
I am the pigeon wings,
Flying home to a concrete niche-
I am the cuckoo's song,
Calling to you at my highest pitch.
I am the street lamps
Luminescing by the clock.
I am the closed warm windows
That you finally open unlock.
I am the children's joyful cries,
Riding the slides and the swings-
I am the wafts of incense smoke
Your mother lights for worshipping.
I am the pale faded Moon,
Slowly revealing my dimensions-
I am the inconspicuous little stars,
Desperate for your attention.
And I, I am almost ephemeral,
For I come to you everyday-
I am but a mundane phase,
Just a part of your busy day.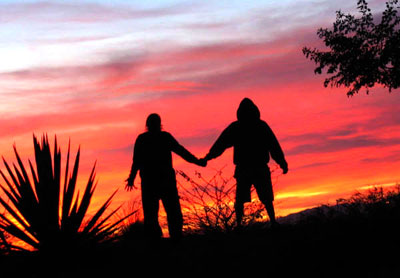 © Rosanna S., Phoenix, AZ